'You cannot have two active SIMs'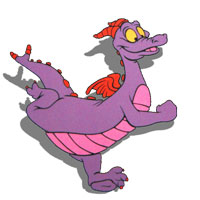 By: figment_uk | 04-07-2014 12:37
Considering that many people now have multiple devices and therefore need multiple SIM cards, I feel that the SIM activation pages are very unhelpful and need to be more user friendly and intuitive, thereby improving the member experience.
As it stands right now, a member with an existing SIM entering an activation code whilst logged/logging into their account is greeted by the SIM Replacement (SIM swap) page, with the very unhelpful statement:
"You cannot have two active SIMs. Activating a new SIM will deactivate your current SIM."
The member then has the option of continuing with a SIM swap, or backing out of the process. This results in members doing SIM swaps when they really wanted to change their number or register a second SIM, or backing out and not knowing where to go from here. This does nothing for the overall member experience, and causes members to become confused or frustrated by the whole process, and possibly them spending ages searching the knowledgebase or asking in the community.
The idea
I feel that this process could be much improved with a little modification to the current process flow, so that when an existing member enters the activation code from a new SIM they are presented with a series of option buttons or links, each taking or guiding them towards the correct path
For example
I want to: ActionMove my number to a new SIM Starts SIM swap procedureActivate a replacement SIM Explanation before starting SIM activationActivate an extra SIM for another phone/device Instructions to activate SIM on a new accountChange my number whilst keeping the same account Instructions to change number via agentsHave an additional SIM on the same number Explain this is not possible and give alternatives
Benefits:
Better overall member experience
Reduction in erroneous SIM activations, therefore reduction in cancellation requests
Reduction in Help & Support and agent questions relating to SIM activations
If you would like to see this idea implemented, please support it by clicking the button at the top-left of the idea