Displaying 1-18 of 25 results.
£25 vouchers from all major shops
Mastermind:
rachelhewson31
Hi everyone i wad thinking that now the always on goodybag has now changed its price to £25 we all ...
Anti spam / post flooding on Labs
Mastermind:
bertiebat
Control unintentional comment duplication and also the spamming of unconsidered copy and paste comme...
Do PAYBACK dates need updating?
Mastermind:
smartypops
In the Payback area e.g. https://www.giffgaff.com/profile/choose-payback-method the dates all refer ...
First activation payment made through Paypal
Mastermind:
husates04
When activated first time sometimes the payment over a card payment doesnt work for some reasons (un...
0800 numbers - remove misleading claim from pricing page
Mastermind:
nfh
On giffgaff's pricing page, it states the following: Free numbers: We also believe that a fr...
Mastermind:
berg944
Needs a category....Giffgaff App
View someones other ideas
Mastermind:
markstar
Hi Some very good ideas are posted on here. I would like to be able to see the other ideas ...
Labs incorporated into 'My Profile' page
Mastermind:
susanwilson80
I would like to see the giffgaff labs incorporated into the 'My Profile' page, so I can see ...
Fully Automated Paying of Payback to Members
Mastermind:
enchantedsun
I think it would greatly benefit giffgaff if the staff did not have to be so terribly invo...
Emergency goodybags activated by secret code
Mastermind:
thingymajig00
So it's 1am you just realised your goodybag has ran out can't be bothered logging in and selecting g...
Mastermind:
alibrightwell
After 6 months of inactivity a giffgaff sim will be deactivated. At present the only way to find out...
Payback can be saved up to buy a phone
Mastermind:
misba_786
Another additional option for payback which would be "saving for phone" so that giffgaff u...
Send a pre paid SIM card to a loved one
Mastermind:
davebox35
Hi all, How about a service to enable giff gaff members to purchase from there account&nb...
Apply Categories for New Ideas
Mastermind:
rwrolls
Before posting my new idea I thought I'd do the right thing and see if anyone had already posted...
Ability to change username
Mastermind:
blueviolethail
Hi am new here and if this has already been submitted then i apologise, but i think it would be good...
Labs page scrolling and viewing
Mastermind:
brutusng
The scroll to what page we have only let's you go back a few pages at a time it would be nice to...
Avoiding number port confusion
Mastermind:
foodie_boy
When members request a number port, they receive a message to say "Once we receive your request...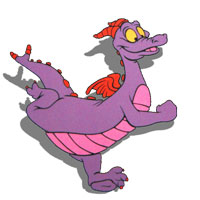 Mastermind:
figment_uk
A simple idea - include a field within each member's account profile for the phone/device IMEI numbe...
New idea?
Reckon your idea is one of a kind? Leave a legacy and submit your idea. You could be onto a winner.
Post your idea now
Hall of fame
In need of inspiration? Take a peek at the movers and shakers that changed the face of giffgaff for everyone.
View implemented ideas